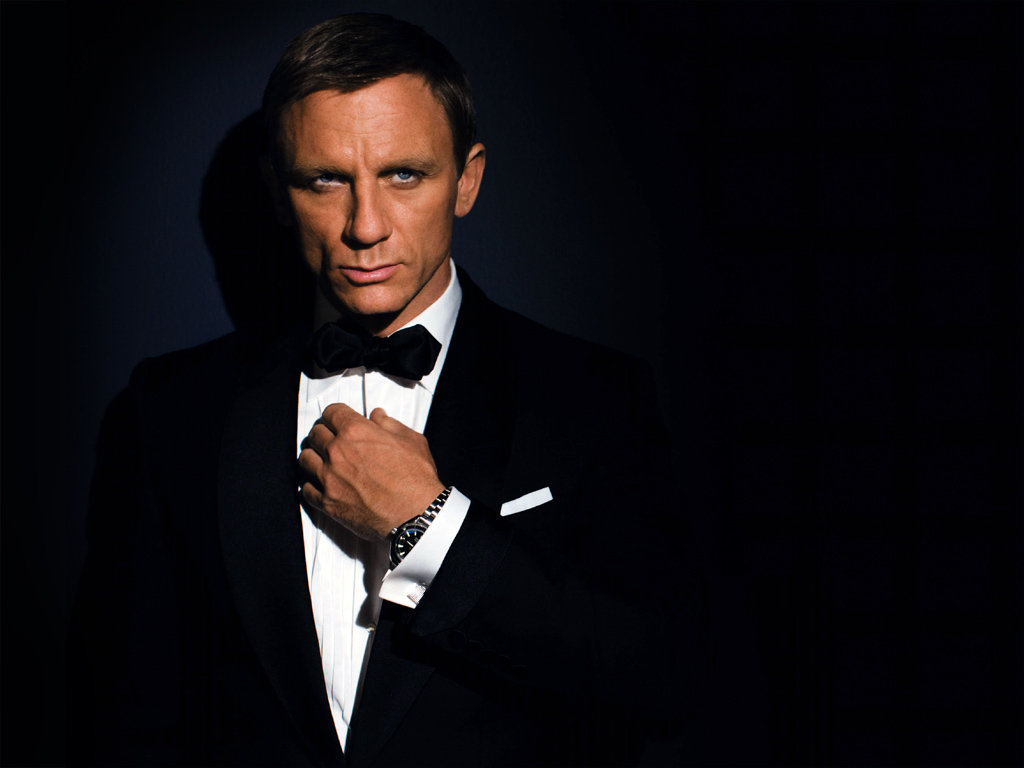 Since Daniel Craig firmly stated that he didn't want to do another James Bondfilm after 'Spectre', suggestions have been flying all over the place about who it could be next. Will Idris Elba become the first black 007? Or will it embrace the talents of Tom Hardy or Tom Hiddleston? But what if was a woman?
Ok, so feminism aside, it's a firmly held idea that Bond should continue to be a male. For a start, you'd have to change the name – how many ladies do you know called James? (Apart from Blake Lively's daughter, of course). But if you erase the tradition of him being a man, you might as well erase all the other Bond conventions; the gadgets, the fast cars, the womanising etc. But, turning pop culture upside for a moment, if James Bond WERE a woman – who would she be?
Emily Blunt: The 'Sicario' actress is just slaying the badass female movie icon figure right now. 'Edge of Tomorrow' saw her show Tom Cruise how it's done, while 'Sicario' itself has actually set her up for a spy-esque role, given that she played an FBI Agent with a serious talent for firearms.
Gemma Arterton: The 29-year-old has already appeared in a Bond movie ('Quantum of Solace'), but that doesn't mean the role couldn't be reversed. Plus, remember in 'St Trinian's 2' when she said she was working for MI7? That's one up from 007's MI6. Meanwhile, 2013's 'Hansel & Gretel: Witch Hunters' showed her do a character with more than a passing interest in futuristic gadgetry.
Kate Beckinsale: She's got the looks, the mystery and she looks comfortable wielding any weapon, be it a sword ('Van Helsing') or a handgun ('Total Recall'). On the other hand, Bond might be a bit tame after her recurring stint as Selene in the 'Underworld' movies.
Rosamund Pike: Actually, come to think of it, she'd probably be better off as one heck of a Bond villain. While 'Gone Girl' showed she can play a savvy trickster who knows how to disappear (a useful ability for any spy) and 'Return To Sender' saw her as someone who'd stop at nothing to get her man, both films show she's remarkably talented at playing a seemingly innocent bystander with a dark, scheming heart buried beneath.
Emilia Clarke: Simply because her turn as Sarah Connor in 'Terminator: Genisys' was nothing short of impressive, almost as good as her 'Game Of Thrones' co-star Lena Headey was in 'The Sarah Connor Chronicles'. And speaking of 'Game Of Thrones', Clarke knows how to grip an audience with an emotionally complex role – and maybe it's time Bond had a little more complication about him.
Lenora Crichlow: We just don't see enough of this girl on the big screen. She's had extremely memorable roles in 'Doctor Who' and 'Black Mirror', not forgetting 'Sugar Rush' and 'Being Human', but her film stints have been just as incredible. She showed she could do athletic in 'Fast Girls' and play the survivor in 'Wilderness'. She's definitely got the attitude to go super spy.
Imogen Poots: One of the most important things about James Bond is the car and Imogen Poots just rocked the wheel in 'Need For Speed'. Julia Maddon knows her sports cars alright, so if anyone could tell you what a lady James Bond would drive, it's Imogen Poots.
Billie Piper: Of course, another major Bond theme is his womanising ways and Piper definitely knows how to show her passionate side after 'Secret Diary of a Call Girl' with the added nuance that she was still very much in charge of herself. Seductive charm is key spy character.
Zawe Ashton: The only thing here is that you'd be hard pushed to find a Bond villain to match this actress' intimidating demeanour. Appearances in 'Fresh Meat' and 'Doctor Who' show her forte is a guarded, powerful and sexually domineering character, but with a laid-back attitude that could be a refreshing change for Bond.
See full story on contactmusic.com